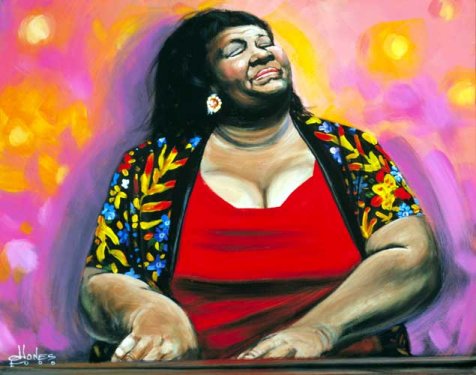 It seems that once I realised I'm not so great in the grace area, God has been giving me tons of "growth opportunities." Lately I've been getting cut off in traffic and having grumpy employees at the till. Even the post office man yelled at me for not having my passport with me in order to fetch a box ("That's just WRONG, lady!"). Sigh.
The clincher was on Sunday morning at church. I sat next to a beautiful African mama wearing a traditional dress. The thing was, she was a BIG African mama, and every time she sat down she partially sat down on me! I was trapped underneath her when it was time to stand for worship. I was hampered during communion. And taking notes during the sermon was not so easy. When she started fanning herself with a piece of paper, her elbow was in my face.
I'm still at the point in my foreigner status where I wasn't sure if this was normal, if it would have been rude to ask her to move over (although there wasn't really anywhere for her to move), or even if I would be labeled a racist for exerting my rights to personal space.
That's when I closed my eyes and prayed desperately for grace. It went something like this - "Lord, help me to extend grace to this woman. I really don't want to, she's really irritating me, and I can't see the pastor through her elbow. But maybe she's going through a difficult time, maybe she's had some negative experiences in her past. I don't want to add to that or distract her from hearing Your voice. But I don't WANT to extend grace, she's wrinkling my skirt, and I feel GRUMPY! Help me help me help me help me help me help me!"
At the end of the service they handed out chocolates to celebrate the opening of the new foyer, and I promptly forgot being rendered temporarily two-dimensional.
Sometimes I think I'm really pathetic. The amazing thing is that God loves me anyway, and that may be the best example of grace ever.